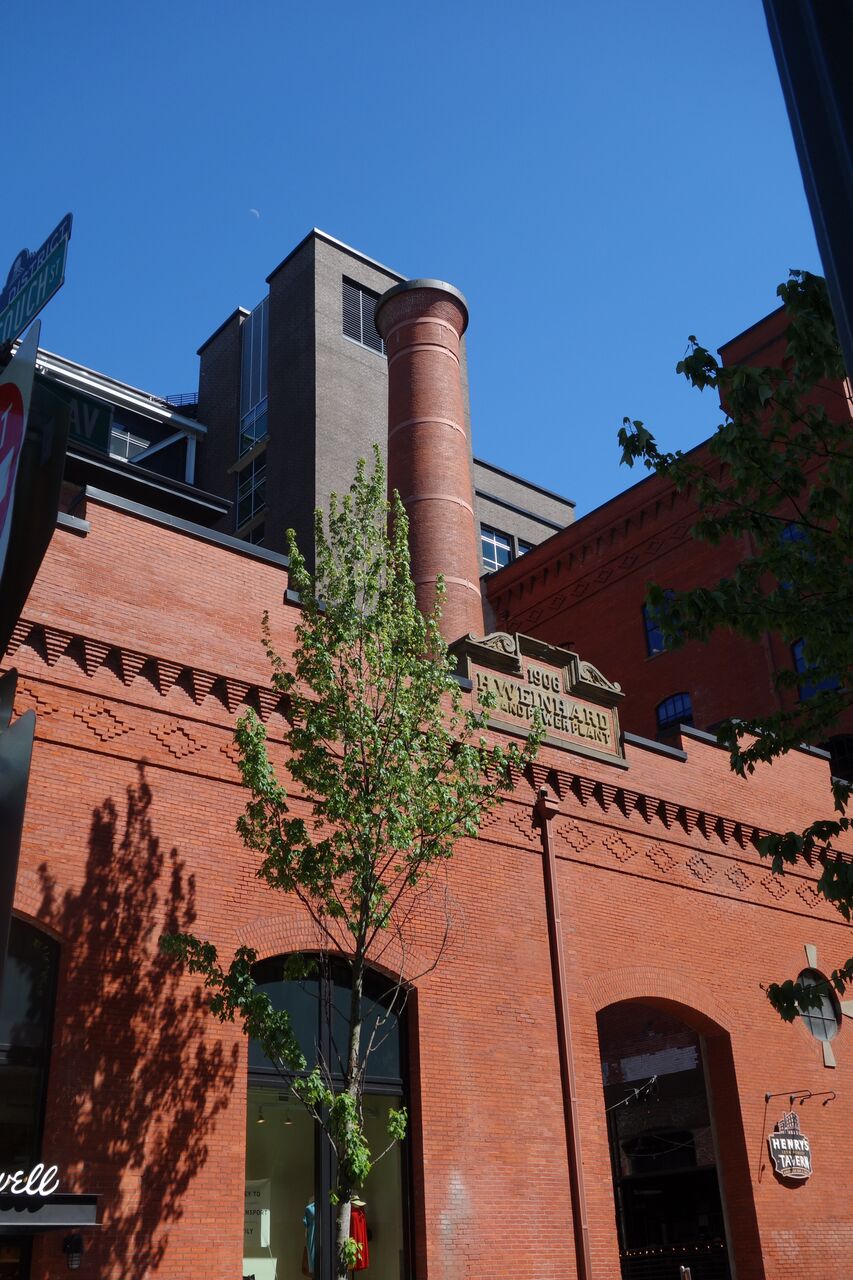 The transformation of the old brewery into the new Brewery Blocks included the renovation of the historical Armory Building into Portland Center Stage's Gerding Theater.
Another historic structure, the Federal post office building by the North Park Blocks, became a new home for the Pacific Northwest College of Art.
In the 1980s, The Northwest Artists Workshhop was located on NW 12th Street next to the Quartersaw Gallery. The workshop provided local artists a place to meet and exchange ideas. The building later became the Pulliam Deffenbaugh Gallery
Earlier art galleries flocked to the district replacing the pioneering artists who had embraced the grittiness of the Northwest Industrial Triangle. The artists disappeared along with the grit.
Artworks are found throughout the district and are typically incorporated into streetscape settings. When the viaduct was torn down several of the supporting pillars were saved. Photo by Bruce Forster©
Athanasios Efthimiou "Tom" Stefopoulos, a local artist had used the pillars as his canvas and had covered their surfaces with beautiful images. They are known as the Lovejoy Columns. Several are prominently displayed in outdoor building courtyards in the Pearl District. Photo by Bruce Forster©
The district has emerged as an urban design model: how to invigorate new activity and life into an urban setting. Now a tourist destination, Japanese planners, architects and other professionals are fascinated with the Pearl, especially the streetcar.